July 6, 2016
New Client Announcement – Somerville Legal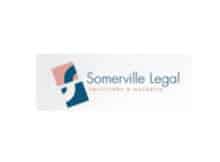 This month, eNerds welcomes new client, Somerville Legal!
Located in North Sydney, Somerville Legal are accredited specialists in Business Law, Family Law and Wills & Estates and combine the expertise and experience of a large firm with the dedicated and personal attention of a boutique firm.
eNerds are looking forward to rolling out our innovative IT software (NerdSuite), to the team at Somerville to provide instant visibility and faster access to support for staff so they can focus on what they do best!
June 3, 2016
New Client Announcement – Empire Glass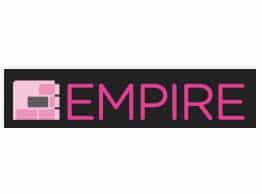 eNerds is looking forward to welcoming Empire Glass as our newest Managed Support client this month.
Established in 2005, Empire love to push the boundaries of whats possible with glass & building façades, with many impressive projects in Sydney and more recently in Perth as well. 8 Chifley, Sydney Cricket Ground and Boheme Bondi are examples of recent projects the team have completed.
eNerds will be providing our comprehensive Managed Support offering to Empire and will monitor, manage and support their workstations, network and cloud-based applications as well as provide expert consulting and project management throughout the Engagement process and beyond.
May 26, 2016
Stop Cybercriminals from Successfully Stealing from Australian Businesses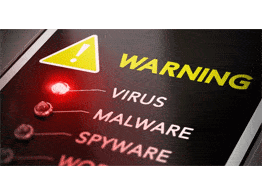 It turns out Australia and in particular Sydney is becoming a mecca for cyber criminals scamming innocent businesses out of $1000's to un-encrypt data because of ransomware viruses.
In a recent article by Spandas Liu on Life Hacker, a review of the recent Symantec's Internet Security Threat Report found that "in the Asia-Pacific region, Australia is the most targeted country when it comes to ransomware and is ranked fairly high globally as well. There has been a 141 percent increase in ransomware attacks in Australia in 2015 and this growth is expected to continue well into 2016."
To help businesses combat this increasing threat, here are our top 3 tips to protect yourself against the growing threat.
TIP 1. Update Your Antivirus Protection
It is important to review your Server, Endpoint and Email antivirus protection. Even though ransomware is not a virus or spam, the security providers are currently developing new updates to their software to spot emails which fit the profile of 'ransomware'.
To get the next 2 tips read the full article on LinkedIn click here.
May 20, 2016
eNerds Ranks in the top 501 MSPs Globally by MSPmentor in 2016

eNerds is proud to announce we were recently ranked in the top 501 MSP companies globally by MSPmentor in their 9th Annual List in 2016. eNerds is also ranked in the top 20 IT Providers in Australia and New Zealand.
eNerds CEO, Jamie Warner, says "the recognition for the hard work of our team is wonderful, but our focus remains on delivering 'Peace of Mind', 'Productivity' and 'Profit' to our SMB business customers through the judicious application of technology."
May 18, 2016
Greg Krzeszkowski and Jamie Warner at the ARN Emerging IT Leaders Forum 2016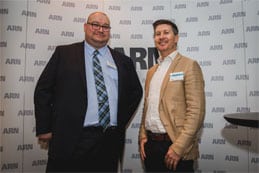 ARN recently hosted its inaugural Emerging Leaders forum, where more than 130 high potential individuals converged to recognise and retain high-performing talent and address the need to invest in future leaders and build a pipeline for continue success. Held at the Ivy Sunroom in Sydney, the event also saw keynote speeches by IBM's Rhody Burton and Thomas Duryea's Andrew Thomas.