Sean Mackenzie |
General Manager, Client Success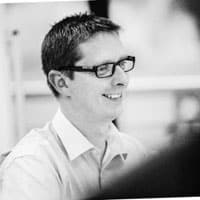 As General Manager of Client Success, Sean oversees and is responsible for the end to end service delivery of client services, pre-sales and account management for our clients. Sean's objective is to ensure all of our valued clients get a successful business outcome from engaging with eNerds services.
Sean is an industry veteran with strong experience in engineering, advisory, consulting, sales and project management with over 10 years experience. Sean has a Bachelor of Applied Science (B.A.Sc.), Information Technology.
Aside from his strong interest for technology Sean also has a passion for snowboarding with his favourite resort being Silver Star Mountain Resort in Canada.