Sam Gilchrist |
General Manager, Sales & Advisory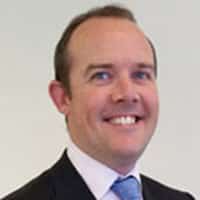 As General Manager of Sales and Advisory, Sam is responsible for driving the growth of the business and the strategic management of all aspects of sales, marketing and the associated team. Since joining eNerds in 2011 he has lead the company's growth and national expansion to Melbourne and Brisbane and contributed to an annual average growth rate of 15%.
Prior to joining eNerds, Sam was Sales Manager at Fuji Xerox from 2004-2011 and was an IT Manager at The Four Seasons from 1999-2004 with notable IT projects implementing and supporting Windows, Citrix, Lotus Notes and liaising directly with SOCOG during the Sydney 2000 Olympic Games.
Sam was a finalist and Highly Commended at the ARN IT Industry Awards in 2012 for Sales Excellence.