May 3, 2017
eNerds Named to ChannelE2E Top 100 Vertical Market MSPs 2017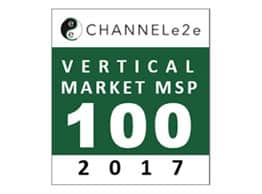 eNerds has been named to After Nines Inc.'s ChannelE2E Top 100 Vertical Market MSPs list and research (http://www.channelE2E.com/top100). The list and research identify and honor the top 100 managed services providers (MSPs) in healthcare, government, financial services, manufacturing and additional vertical markets.
The Top 100 Vertical Market MSPs rankings are based on ChannelE2E's Q1 2017 readership survey. MSPs featured throughout the list and research leverage deep vertical market expertise to drive annual recurring revenues (ARR) in specific market segments.
March 27, 2017
Welcome to eNerds, Paratus Clinical!

Paratus Clinical, with two sites in Kanwal on the Central Coast and the second in Kippa Ring, Queensland, were established to meet an increasing need for local service provision in Clinical Research. They provide clinical trial related services to pharmaceutical companies, contract research organizations, biotechnology companies, medical device companies and clinical sites. Their mission statement is "to be ready to initiate the most appropriate sites and ready to deliver patients as quickly as possible so that our clients are ready to market medicines as soon as possible"
Paratus Clinical will be utilizing eNerds comprehensive Managed Support Plan, including Workstation & Cloud Management.
March 23, 2017
eNerds Finalist in 2017 CRN Impact Awards
eNerds are happy to announce our position as a finalist in the 2017 CRN Impact Awards in the IP, Product and Platform Innovation category for our software-as-a-service (SaaS) product – CryptoShield.
Our nomination in the category comes thanks to our Senior Engineer Shane Cullen and CEO Jamie Warner who conceived and developed a SaaS solution in conjunction with solutions from Symantec, Webroot & Microsoft for the detection and prevention of ransomware throughout our client base.
"After eNerds installed the detection product CryptoAlert as part of the CryptoShield package our infection restoration time dropped considerably to hours instead of days." – Angie Dean, Practice Manager, Aitken Lawyers.
To view the finalist in the IP Product and Platform Innovation category, along with other categories at the CRN Impact Awards, see full article: Read Article
December 19, 2016
New Client Announcement – Chemistworks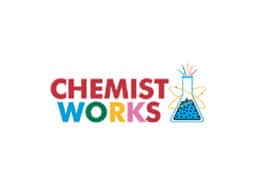 Welcome to eNerds, Chemistworks! Chemistworks has four sites around Sydney and specialise in a range of health services including Sleep Apnoea, Cardiovascular Risk Assessment and Weigh Management.  They are committed to optimising your health and wellbeing through a mix of traditional and modern pharmacy services. 
Jojoba will be utilizing our comprehensive Managed Support Plan, including Workstation, Server & Cloud Management as well as eNerds Dedicated Tech Ops Coordinator.
November 29, 2016
Holly Melrose Wins Rising Star Award, Women in ICT Awards 2016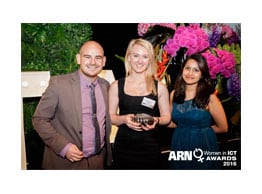 eNerds is proud to announce our very own, Holly Melrose, took out the Rising Star Award at the 2016 ARN Women in ICT Awards (WIICTA) 2016!
Holly won this award for her impressive progression in the business from reception to GM, Client Services in only 5 years. Congratulations Holly the team at eNerds is very proud of your amazing achievement and thank you for your hard work and dedication to the company! To read more visit http://www.arnnet.com.au/article/610705/2016-arn-women-ict-awards-winners/