Tristan Warner |
CIO and Co-Founder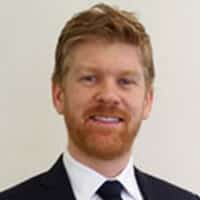 As eNerds' chief innovation officer, Tristan is responsible for eNerds' technology direction, as well as leading our client's technology strategy. He co-founded eNerds in 2000 and has helped the company grow from a start-up in 2000 to 40+ staff and offices in Sydney, Melbourne, Brisbane and Sri Lanka.
Tristan is passionate about disaster recovery and cloud technology and has pioneered eNerds cloud strategy and execution encompassing services such as Infrastructure-as-a-Service (IaaS), Google Apps, Microsoft Office 365 and Symantec.cloud.
Tristan holds a Bachelor of Business degree and a Graduate Diploma of Psychological Sciences. He also served on the board of Lindfield Rugby Club from 2001-2009 and was President from 2006-2008.